Hdpe boats
After 3 years of research and development, STS Ship Technical Service srl presents the first Venetian workboats made of welded HDPE sheets.
Why should someone choose HDPE workboats?
- 100% recyclable material
- Not porous material: no anti fouling is required
- High impact resistance: differently from fibe rglass, not afraid of cracks or osmosis problems
- Differently from steel and aluminum, no corrosion problems
- Differently from wood, zero rotting risk with floating capabilities thanks to its low density
- UV resistance
- Chemical agents attack resistance
- Highly customizable workboats
Development and prototype testing
It all started with the duplication of an HDPE optimist, the most popular sailing boat in the world. While working on the boat, we immersed an HDPE sheet in the Venetian Lagoon and we left it there, under water, for a year: in this way, we tested the HDPE endurance and responsiveness in a marine environment and, most of all, the actual lack of need of anti fouling for the material.
The results were satisfying: on one side, despite the use of the new material, the boat showed a good structural resistance and a good responsiveness to the movements in the water and along with the wind; on the other side, instead, despite its period of time left under water, we could get rid of the seaweeds and the scale naturally settled over the HDPE sheet with just one finger. Therefore, STS started developing its first motor boat prototype, VECO 555: in addition to the use of the material, VECO 555 shows a totally new concept that wants to definitely break the rules and underline the unicity of the project. VECO 555 obtained then the CE category C certification, becoming the entry-level for this class of boats.
Thanks to the tests run over VECO 555, we could develop a whole range of new models for working purposes (even for heavy ones), all characterized by the total lack of burdensome maintenance that instead is typical of all the other naval materials commonly used.
VECO line
The acronym VECO stands for "ECOlogical VEnice", it consists of workboats to use in canals of the Venice Lagoon for fishing or for freight transport.
VECO 555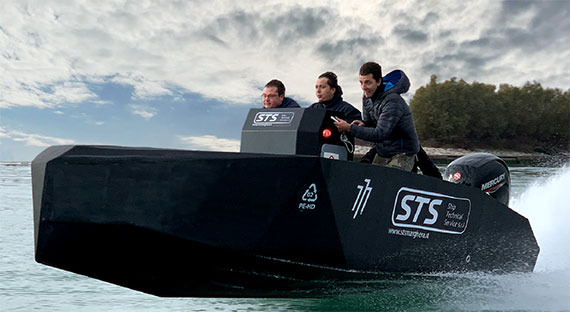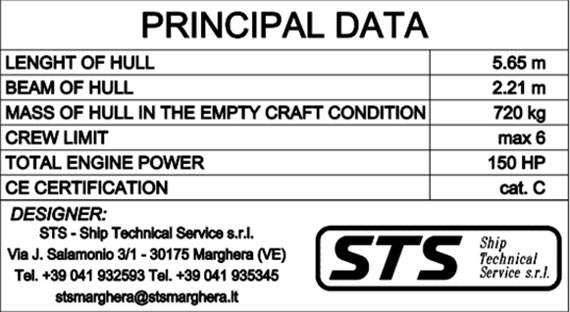 VECO 730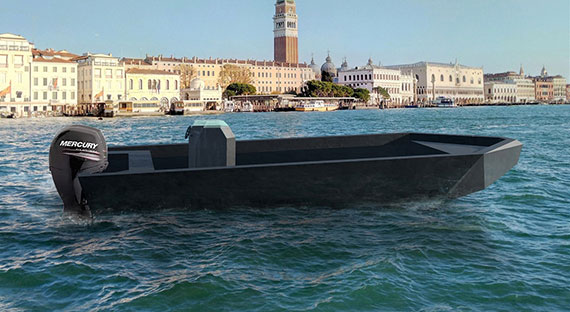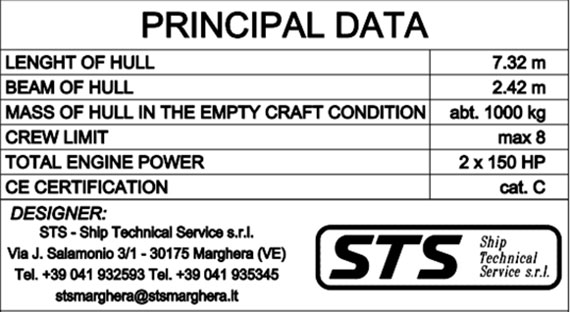 VECO Patana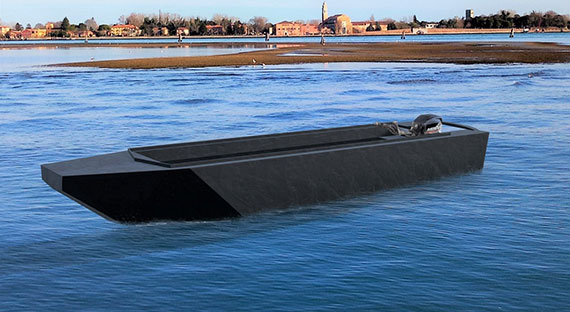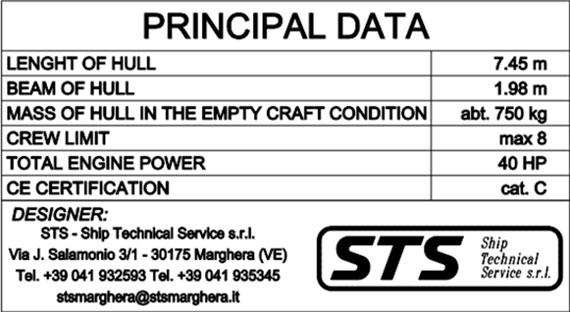 RIB line
It consists of workboats to use as patrol vessel
999 RIB